Transform your company into a community
Foster ad-hoc conversations with people across the enterprise with Radisys audio-based social collaboration platform.
The future of workplace
socialization is here
Have impromptu conversations
Recreate the office cafeteria experience! Discuss anything that comes to mind. Have spontaneous conversations with your colleagues.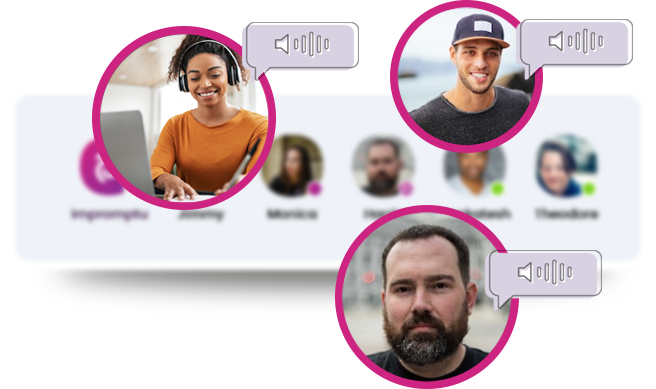 Find like-minded people
Rediscover that sense of belonging! Build communities based on interests. Share your experiences, learn from one another and grow together.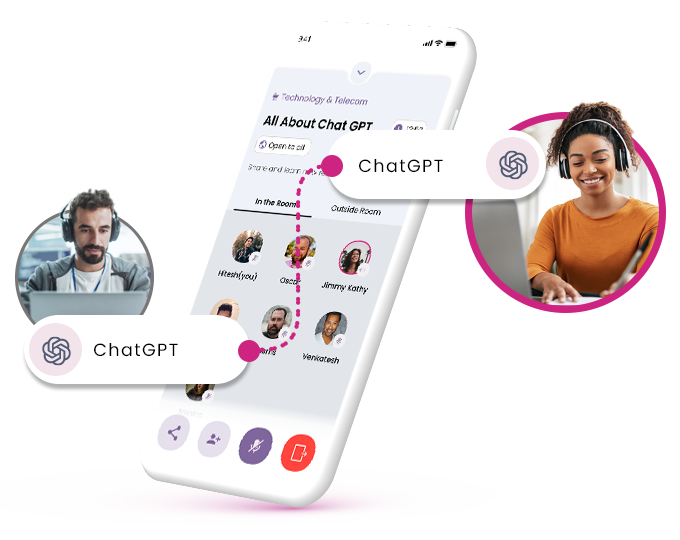 Leverage in-house expertise
Revive those in-person brainstorming sessions! But this time benefit from the knowledge of the entire organization. Tap into the diverse perspectives and expertise of the whole company.
Break the mold!
Fundamentally change how employees
communicate with one another.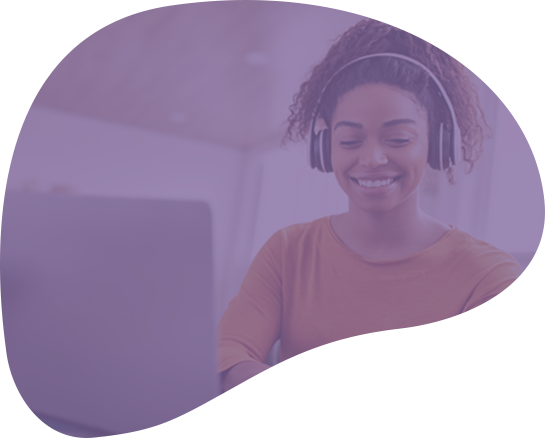 A sense of community is absent
amongst employees, making them
feel isolated.
Workers left a job because they    
didn't feel a sense of belonging.
Almost half of remote workers find it
hard to build relationships with
colleagues, yet 81% want to continue
working remotely.
Workers lack informal avenues
to express ideas and spark
innovation.
Interactions between co-workers    
have decreased by 38%.
Cross-team collaboration and
information sharing has taken a
signifiant hit, with lack of innovation
being a key missing component.
Know what your employees need
Cultivate a sense of community. Connect and collaborate with       
colleagues regardless of where you are, with Impromptu.
Want to be at the forefront of the digital transformation in the workplace?
Learn how you can generate new revenue from the rising trend of workforce collaboration.