Restore the Essence of Community
Create a welcoming space for employees to socialize and express themselves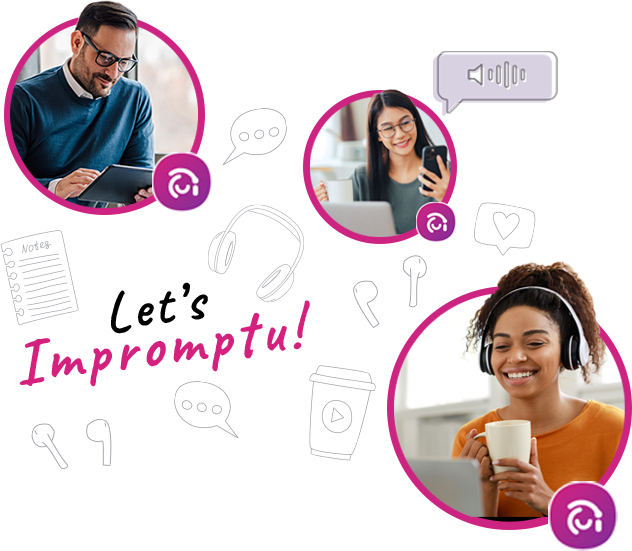 The Two Kinds of Office Interactions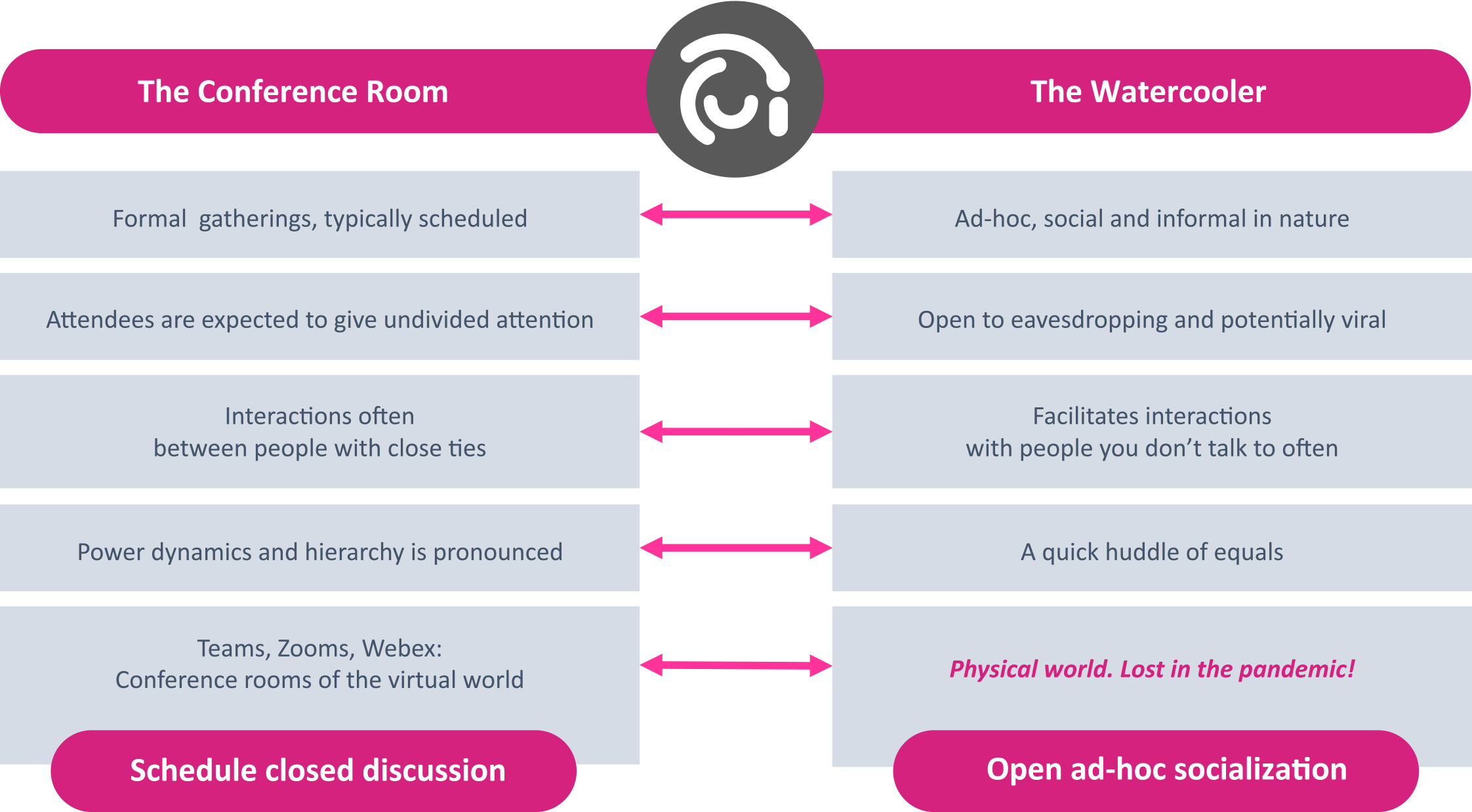 Make Impromptu your digital HQ for Workplace Socialization
Why should Enterprises care?
Don't settle for the status quo. Expand your network and explore fresh perspectives with
informal conversations across teams. It's where the magic happens!
Foster a Culture of Organizational Creativity & Innovation
Collaboration has the power to spark innovation and Impromptu is the ideal platform to leverage the full potential of the entire organization.
Increase cross-pollination and sharing of ideas
Learn from one another
Collaborate with people they know or have never spoken to before!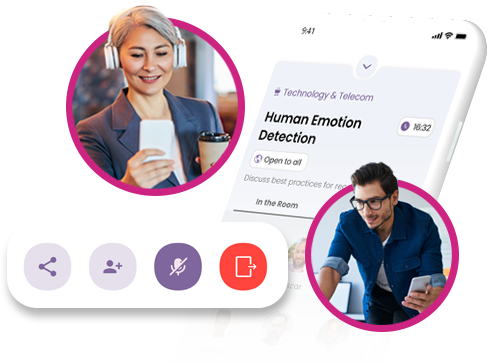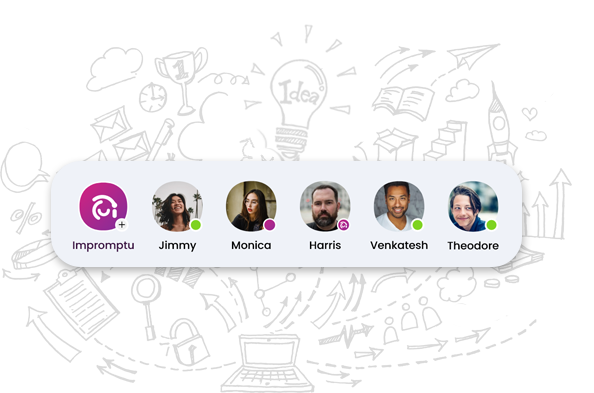 Facilitate Human Connections in an Organization
Remote- and Hybrid-work is making it harder to form and grow new relationships among coworkers, and Impromptu is the perfect modern solution to tackle this modern problem.
Freely communication with eachother
Share what they are working on
Partake in interesting conversations
Personalize Experience
Enterprises can curate their own experience that reflects the activities and culture within their organization to help:
Encourage employee engagement
Boost employee morale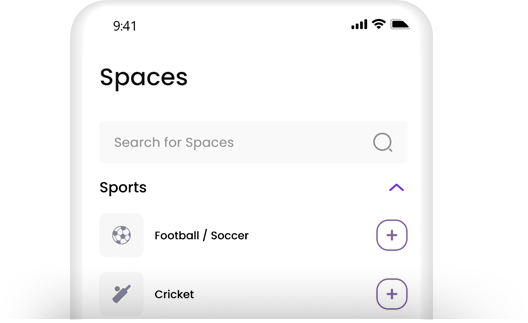 Why Social Audio is  
Right for your Enterprise
Audio is a natural way for humans to express and understand nuancedideas and build relationships.
Let's one communicate without any inhibition and misconstruction, something text and video don't offer.
Allows users to interact in diverse settings–be it at the office or from the comfort of your home.
Impromptu Salient Features
Scale
Designed to fulfill the needs of global organizations
Universal
Keep the conversation flowing no matter where you are, on mobile or desktop.
Ease of Use
A simple and intuitive interface.
Security
Enterprise-grade data protection with industry-approved best practices and frameworks.
Flexible Deployment
On-premise, AWS or Microsoft Azure public or private cloud.